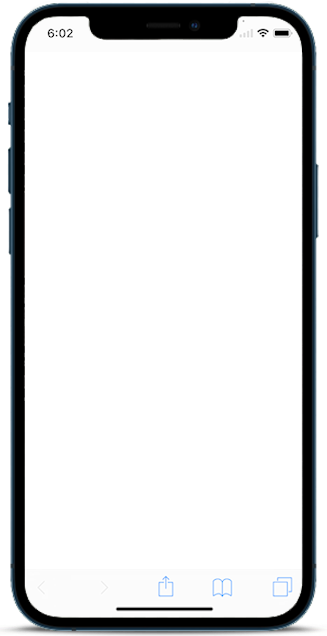 AIDA & You: two minutes and seven data points generate personalized results
A friendly conversation guides the retiree, step-by-step, to their personalized Safe Income strategy and builds confidence.
Advises on retirement age, Social Security claim, lifetime income allocation and asset allocation
Retirees can compare their optimal strategy with their current strategy to see the impact
Retirees can seek guidance with phone-based professional support
Download our White Paper
Executive Concierge: assistance to help clients source their Safe Income
When a retiree selects a plan for income management, the module creates instructions for annual income disbursals
The retiree can also obtain disbursal instructions for unplanned expenses
The retiree sees their portfolio balance against a personalized SafePathSM. This provides assurance and any necessary trigger points for adjusting retirement income.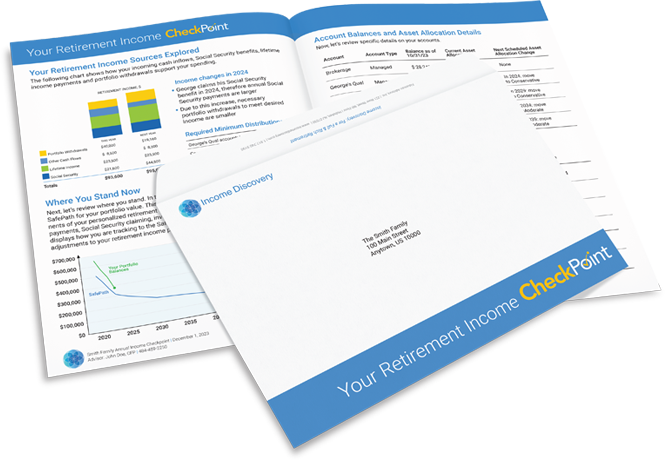 A multi-trillion-dollar market is waiting for you
More than 14 million pre-retiree and retiree mass affluent households with $3 trillion in assets are seeking guidance on structuring their retirement income.
Income Discovery's technology, methods, and scalability aims to help your firm build and manage this explosive growth. It's ready to go to work for you and your clients right now.
Call: 888-966-9469
Email: sales@incomediscovery.com
We currently serve only those institutions that will analyze at least 1,000 retirement income cases a year.
On using Income Discovery for retirement income planning:
We've learned that moving away from traditional financial plans to those that focus on creating lifetime income in retirement leads to better outcomes for most people.
Dan Keady,
Managing Director, Chief Financial Planning Strategist, TIAA
We have found Income Discovery to be an incredibly effective and efficient tool for generating and communicating retirement income plans for our clients and prospects. Through its unique way of focusing on maximizing inflation-adjusted cash flow, it allows us to quickly target sustainable spending levels, Social Security optimization, distribution timing and asset allocation. The turnaround time is fast, adjustments are easy to make, the process requires only a minimal amount of client effort to complete.
Bud Green,
President, Fortress Wealth Management